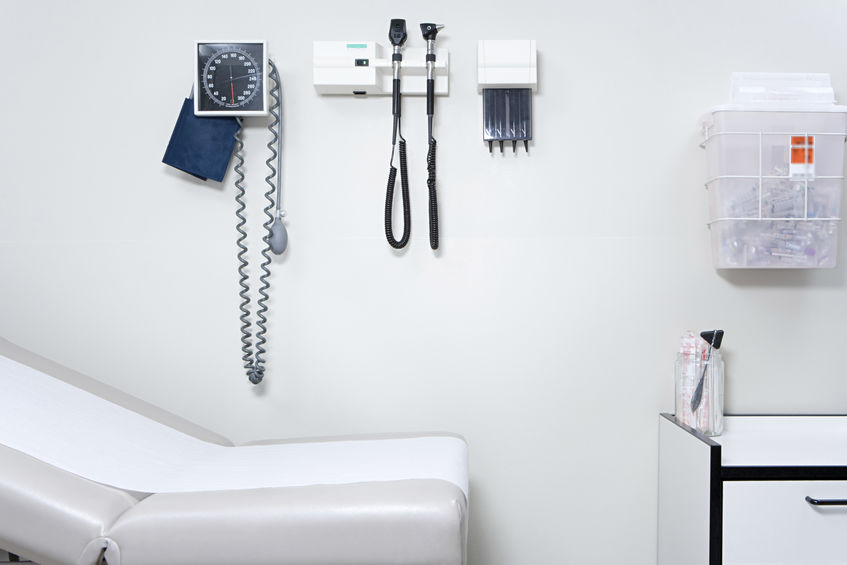 Keeping your medical office clean and disinfected keeps you and your patients safe. This is true any time of the year, but especially so now. With the coronavirus still spreading across the country and flu season upon us, eradicating germs is more important now than ever before.
Here's how you can get started with cleaning and disinfecting your medical office:
Cleaning vs. Disinfecting vs. Sanitizing
In the age of COVID-19, you've likely heard a lot of different terms thrown around. Cleaning, disinfecting, and sanitizing have all become commonplace in our vocabulary. But what exactly is the difference between these three?
Cleaning removes all dust, dirt, and debris
Sanitizing removes some of the bacteria on an item's surface
Disinfecting removes or inactivates almost all of the bacteria and viruses on an item's surface
As such, while many of us use the term "sanitizing," it is better to disinfect rather than sanitize. Disinfecting removes more bacteria and viruses than sanitizing. However, you must first clean the surface before disinfecting, as a disinfectant is more effective once all of the dirt and debris has been removed (learn more below).
Wear the appropriate gear
Cleaning potentially contaminated areas can put your employees at risk. Make sure that they're wearing the proper personal protective equipment (PPE) to keep them safe from germs. Additionally, employees should be wearing disposable cleaning gloves while they're cleaning and disinfecting services.
Clean and then disinfect
As we said before, you need to clean a surface before you can disinfect it. This is because disinfectant cannot work to its full potential if the surface is still covered in dirt, dust, or debris. To get started, then, clean your surface with soap and warm water. Dry it off, and then spray it with the appropriate disinfectant (finding the right disinfectant is crucial, as not all disinfectants work on the same bacteria).
It is vital that you let the disinfectant sit on the surface for at least 10 minutes. Many people spray a surface with disinfectant and then immediately wipe it. However, this doesn't give the disinfectant enough time to kill all of the bacteria and germs that may exist. Only after ten minutes have passed should you wipe down your surface.
Clean and disinfect immediately after a patient has been in the room
Bacteria can linger on surfaces for hours, even days. To reduce the risk of infection, clean a room immediately after a patient has left. Here is a step-by-step of what you should do:
Put on all appropriate PPE and cleaning gear (see above)
Replace all linens, towels, and gowns, even if a patient didn't use them
Throw out the trash
Gather and sterilize any used instruments or equipment, replacing them with a new set
Clean all surfaces with soap and warm water
Disinfect all surfaces with an appropriate disinfectant
Don't forget soft surfaces
While high-touch surfaces such as doorknobs, electronic devices, pens, and tables need to be frequently cleaned, don't forget about soft surfaces. These include chairs, couches, beds, carpet, and other furniture in a waiting room or patient room. Since many of these surfaces are made of fabric, microfiber, or leather, you'll want to read their labels carefully to learn the proper cleaning methods. You can also read over our guides on cleaning mattresses and iSeries Recliners.
To learn more about cleaning and disinfecting your medical office, read through our blog or contact Novum Medical Products today at 1-800-274-2742.